Manufacturing Tour: Making a Mat 1

Each Mat 1 is made by hand using the most advanced machining tools available. Final shaping is achieved to tolerances of .005 inches using computer controlled lathes.
The following photos take you through the entire process of making a single Mat 1.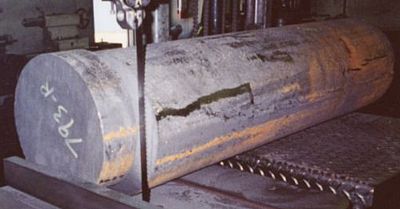 Humble beginnings - each Mat 1 is machined from a billet of high grade pyrolytic carbon (aka pure graphite), which is first sliced to make a manageable piece of material for machining.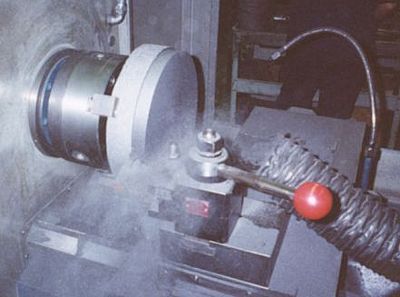 Excess graphite is removed to achieve the correct diameter.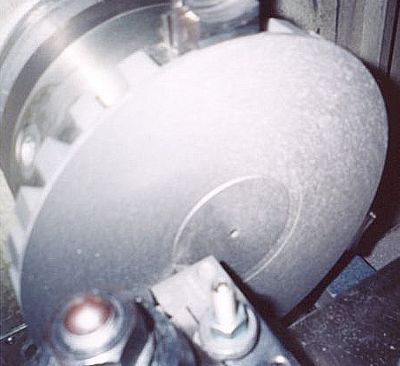 Here you can see the cut out for the label being made.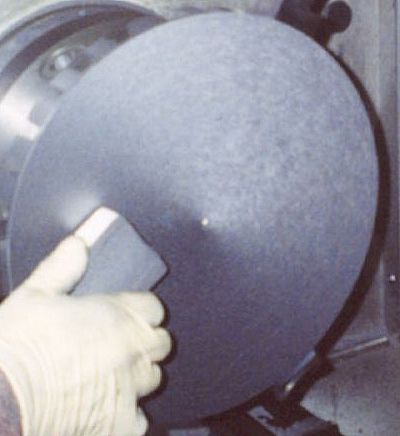 While still on the lathe, each side is polished by hand. The mat is spinning at nearly 4,000 RPM in this photo!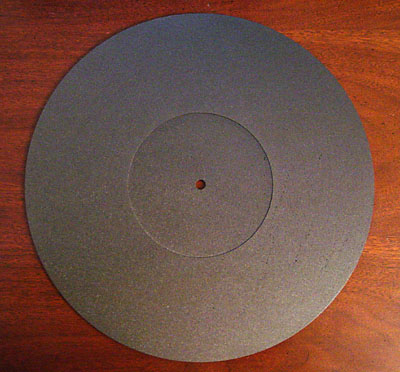 After polishing, each side of the mat is sealed with four coats of a proprietary sealant (not pictured) to yield a finished Mat 1.

As you can tell, making each Mat 1 is a labor-intensive process. Don't be confused by other companies advertising "graphite" or "carbon graphite" record mats - those mats are really made of cheap carbon fiber molds, not true graphite. We're proud to offer the only pure carbon record mat in the world for less than $1,000.